If you are using YouTube for listening to your desired music, you may think about possibility of converting YouTube file to Mp3 and you may searching YouTube to Mp3 converters to convert your desired track on YouTube to Mp3 format, Here we want to talk about this issue.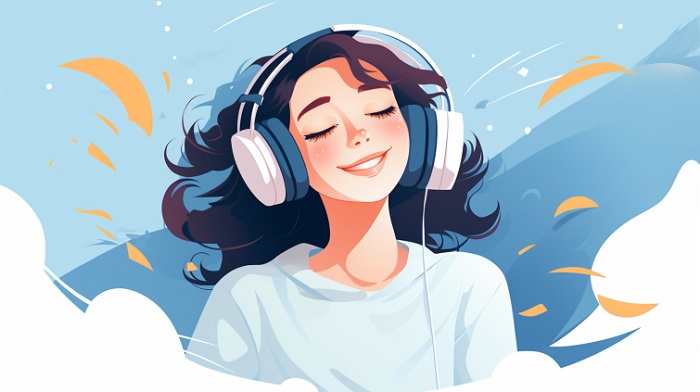 Unleash the Power of YouTube: Convert Videos to MP3 for High-Quality Offline Listening and More!
YouTube is one of the largest music platforms in the world and it has more than 1.3 billion active users every month. the popularity of this platform is especially very high among young people and Generation Z and 83 percent of this generation's population use YouTube for streaming music and in 2021 You Tube was the third global digital audio service.
YouTube has a huge repository of music, podcasts, speeches and videos and its no wonder that because of that many of YouTube users want to extract the audio from YouTube videos and listen to these music and podcasts in a mp3 format offline.
Because of this need of YouTube users YouTube to Mp3 converters come in to play, Actually these convertors are online tools or software that allows users to convert YouTube videos into Mp3 files, by that you do not need internet connection to listen to your desired music. besides these tools help content creators and musicians to extract audio from their own videos and enable them to share easily their works on various audio platforms, such as music streaming services like Spotify and Apple.
Beside the benefits that these kinds of convertors have they can bring other advantages for us like:
You can listen to your desired music with higher quality.
When you convert YouTube videos to Mp3 files you can easily listen to your desired music while you are working or exercising.
You can save your device space by converting videos to mp3 files.
You can download as much as videos that you like and convert them to Mp3 files.
By converting YouTube to Mp3 files you can decrease downloading and loading time while you are listening to your desired music.
Understanding YouTube to MP3 Converters
Definition of YouTube to MP3 converters
Now it is better to take a deeper look at these converters together, at first it is better to answer this question together and understand what is YouTube to Mp3 converters?
As you know YouTube files do not have this features that you can convert them to audio files so YouTube to Mp3 converters help you to achieve this goal and by these online tools or applications you can convert YouTube videos to Mp3 files.
How YouTube to MP3 Converters Work And Their Legality
The process that most of these tools follow to help you to achieve these goal is:
1- Taking the URL of your YouTube file.
2- Extracting the audio of your YouTube video.
3- Convert that audio to Mp3 file.
4- Let you to download that file and save it to your device.
This process helps you to have your desired songs in your device and listen to them offline.
If you have a question about legal considerations of this action, I search about it and I understand these considerations can vary depending on the jurisdiction and the specific circumstances of each country.
Although extracting audio from video clip and converting it to mp3 files is not illegal but downloading and using copyrighted content without proper authorization can cause problem for you and you should consider these things before downloading YouTube videos:
YouTube in its terms of service explicitly prohibit the downloading of videos without having YouTube premium.
Many YouTube Videos are protected by copywrite law.
So, its very important to use these tools responsibly and consider copy-write law and YouTube terms and condition before doing that.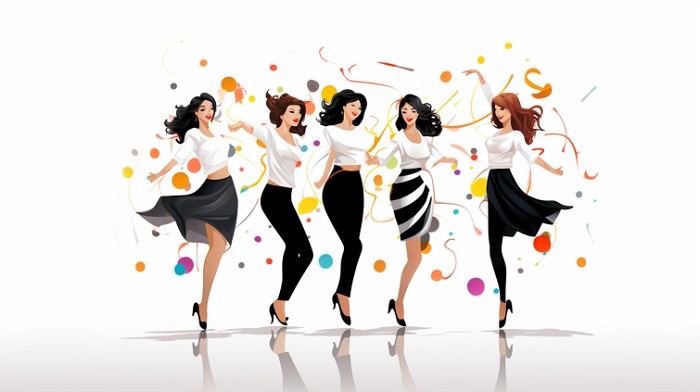 Different Types of YouTube to MP3 Converters Available
For converting YouTube videos to Mp3 files you can find various type of converters, Here I want to introduce some them for you:
1- Online Converters: These kinds of converters are web-based converters that allow you to convert YouTube videos to Mp3 files directly from your Browser. In this option you need YouTube Video URL and your desired video convert to Mp3 files on the converters server and then you can download it to your device.
2- Desktop software: You need to download and install these application on your PC and then you can copy and paste the YouTube video URL into the software and download Mp3 file from them.
3- Browser Extensions: you can install these kinds of extensions on your web browsers like Chrome, Firefox, or Safari and then download the audio of your desired video in Mp3 format directly from your browser.
4- Mobile Apps: For people who use their smart phones to watch their desired videos on YouTube, there are different kinds of applications that you can download and install them on your device and extract the audio of YouTube video from them and convert that audio to Mp3 format.
In the following, we will introduce you to trusted tools for each of these modes. Please follow us to the end of this article.
Benefits of Using YouTube to MP3 Converters
YouTube to MP3 converters can bring several benefits for YouTube users that want to extract audio from YouTube videos and listen to them offline. In this part we want to have a look at the benefits of using these converters: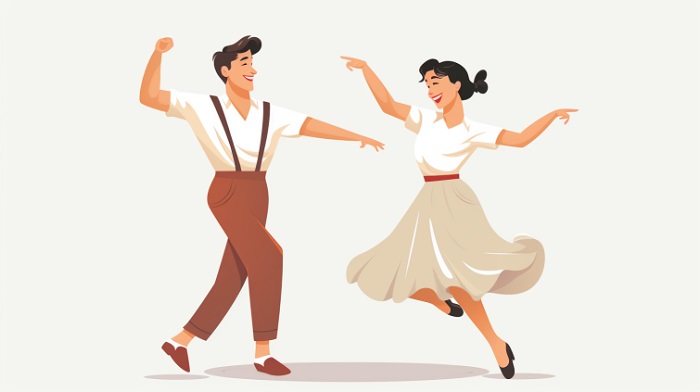 A. Ability to Convert YouTube Videos into MP3 Audio Files:
These kind of converters allow YouTube users to extract audio content from video and convert them to Mp3 format. By this features users can separate audio from video and save them as a standalone audio file and listen to their desired audio content on their device whenever they like.
B. Offline Listening And Portability of Converted MP3 Files:
The other advantage of converting YouTube videos to Mp3 files is the ability of listening to them offline. After converting you can download and save them on your device and listen to them without requiring an internet connection. This features can be useful for people who are commuting, traveling, or people who live in an area with limited internet access.
C. Access to a Vast Library of Music on YouTube:
YouTube has vast repository of videos, songs, live performances, podcasts, interviews. You can download your desired content from YouTube and convert them to Mp3 files and save them on your device and listen to them whenever you want.
D. Convenience and Flexibility in Creating Personalized Playlists:
In YouTube platform you can find different kind of content and after extracting its audio you can convert them to Mp3 format and then organize them into playlists based on your preference. Mp3 converters allow their users to organize their music into playlists according to their preference.
E. Compatibility With Various Devices and Music Players:
Mp3 format is an audio format that you can listen to it on various devices and music players. So when you use YouTube to Mp3 converters, you can transfer converted Mp3 files to their smartphones, tablets or your Mp3 players and listen to your desired music easily.
To conclude, YouTube to Mp3 converters offer a range of benefits for you and these benefits make them a valuable tool for users that want to extract and enjoy the content from YouTube videos.
Popular YouTube to MP3 Converters
As we mentioned before there are different types of YouTube to MP3 Converters (Online Converters, Desktop software, Browser Extensions, Mobile Apps) In this part I want to Introduce you some of the popular converters to you:
1- Ease US: By this app you can extract Mp3 files from YouTube videos, it has free and premium version.

2- Y2mate is another website that let you to download YouTube videos and convert YouTube videos to Mp3 files.

3- YTMP3 is the third website that we want to introduce here, you can easily insert the URL of your YouTube video and download audio of that video in Mp3 format.

4- Kapwing : This website has free and premium plan and you can extract audio from YouTube video by using this website.

5- Freemake : This converter is a straightforward converter that enables users to convert YouTube videos to Mp3 files.

6- 4K Video Downloader : by this site you can download YouTube videos and also Extract your desired YouTube audio and convert them to Mp3 format.
7- Any Video Converter: this platform let you to convert Video to audio in different format and has free and premium plan.
Comparison of Different Converters and Their Features
In this section, we want to compare these platforms and see together what capabilities these platforms provide us.
Name
Free
Premium Price
Additional Features
Customer Review Rate
Ease US
Free
–
Video downloader for Mac, Windows, Download Instagram, Download Video, Video Editor
4 out of 5
Y2mate
Free
–
YouTube downloader, YouTube converter
2.5 out of 5
YTMP3
Free
–
Extension to Firefox, Edge, Opera
3.7 out of 5
Kapwing
Free
24 USD/Month
Video downloader, Resize Video, Video Editor
4.5 out of 5
Freemake
Free
–
Video downloader, Video Converter
3.8 out of 5
4K Video Downloader
Free
–
[Video downloader, TikTok downloader, Download Instagram, Video downloader for Android] (Windows, Mac, Ubuntu)
2.6 out of 5
Any Video Converter
Free
19.95 USD/ Month
Convert between Video and Audio Formats, Compress video
, Change video speed
,Download videos in high quality, Record video screen and webcam in HD quality,
3.6 out of 5
Choosing the Right YouTube to MP3 Converter
If you want to choose a converter for yourself, it's better to consider some factors in order to have an appropriate choice; here we want to offer some recommendations for you:
1- Conversion Quality and Supported Audio Formats:
Before choosing your desired converter, it's better to make sure this tool lets you adjust the output quality according to your preferences; also, this converter supports various audio formats like MP3, AAC, and WAV. You can ensure you can listen to your desired song on different devices or players.
2- Ease of Use and User-friendly Interface:
If the app which you want to choose has a user-friendly interface, it can help you to work with them easier, especially if you are a person who is less tech-savvy.
So features like drag-and-drop functionality or a clear step-by-step process can help you to have a better experience when you are converting your videos to Mp3 files.
3- Batch Conversion and Download Speed:
By choosing converters that support batch conversion, you can save in your time and effort a lot, so try to choose apps that support this feature, and also, we recommend you o check the download speed of the converter to ensure efficient and prompt conversions.
4- Additional Features:
Some YouTube to MP3 converters offer extra features that enhance the overall experience, like Video downloader, Resize Video, and Video Editor.
Consider these additional features if they align with your specific needs.
Tips for Finding a Reliable and Safe YouTube to MP3 Converter:
When it comes to selecting a reliable and safe YouTube to MP3 converter, keep the following tips in mind:
Research and Read User Reviews:
Look for user reviews and feedback on trusted platforms or forums to gather insights into the reliability, performance, and safety of different converters. Consider feedback from other users who have used the converter to ensure a positive experience.
Check for Malware or Adware:
Be cautious when downloading or installing converter software from unfamiliar websites. Stick to reputable sources and verify that the converter is free from malware or adware. Malicious software can harm your device and compromise your security.
Look for Converters with a Clean and Transparent Reputation:
Prioritize converters that are well-known, widely used, and have a good reputation within the online community. This reduces the likelihood of encountering issues or hidden malicious activities.
Use Online Converter Services with Caution:
Online converter websites are convenient, but exercise caution when using them. Avoid websites that require additional software installations, display excessive ads, or have a suspicious reputation. Stick to reputable online converters or consider using offline converter tools for added security.
By considering these factors and tips, you can make an informed decision when choosing a YouTube to MP3 converter that meets your needs for audio quality, usability, additional features, reliability, and safety.
Using a YouTube to MP3 Converter
Step-by-step Guide for Using a YouTube to MP3 Converter:
1- For the first step, you should find a reliable converter; you can ask your friends or on the internet to find one reliable converter; in the last section, we recommend some YouTube to Mp3 converters that you can choose one them too.
In this step, in order to protect your device from malware or copyright infringement issues, it is important to pay attention to the point that your file should be downloaded from a trusted source.

2- Copy the URL of your desired video from YouTube from the address bar of your browser.
3- Open YouTube to the Mp3 converter app or website in your browser.
4- Paste the URL of your YouTube video.
5- If your converter supports different formats, choose Mp3 Format.
6- Then, you should click the "Start" or "Convert" key in the website or your downloaded app to start the conversion process.
7- Once the conversion process is complete, you can download that track and save it on your device.
8- You can check the format of your downloaded file to make sure that your music format is MP3.
Converting YouTube Videos to MP3 Audio Files:
When you convert YouTube videos to MP3 files, by the method that we explained above for you, you will have the audio of your desired video on your device, and you can listen to them offline whenever you want, or you can use them in other video or audio content.
Managing and Organizing Downloaded MP3 Files:
After converting YouTube videos voice and convert them to MP3, we recommend you consider some points to manage those files better; follow us to the end of this part:
By creating a dedicated folder on your device, you can organize your files by artist, album, or genre, depending on your preferences.
By renaming your MP3 files and using descriptive files name with relevant information such as song title, artist, album, and track number, you can easier search and find your desired songs later.
You can use music management software or media players, which allow you to edit and add metadata tags to your MP3 files. By using metadata tags, you can store information about the audio, such as the song title, artist, album, and genre of your MP3 files on them.
You can also categorize your desired songs by creating playlists based on different moods or occasions.
Always have a backup from your files into an external hard drive, cloud storage, or another backup solution to prevent data loss.
Alternatives to YouTube to MP3 Converters:
Exploring legal music streaming platforms and apps:
As we mentioned before, converting Videos to MP3 is not illegal, but when you want to convert YouTube videos to MP3 files, Some YouTube files may have copyright, and converting them to MP3 is not legal work, so If you like to listen to music in mp3 format or you want to have your desired songs in your device and listen to them offline, you should search for methods which are totally legal and also by these methods you will support your desired artists too. Here I want to introduce some platforms that let you do that:
1- Spotify:
This platform is one of the most popular music streaming platforms in the world, and you can find a vast catalog of songs, albums, and playlists on it and listen to them for free.
Spotify also has a premium version, and you can buy a premium account for less than 10 USD/month in the United state ( Spotify has 5 different kinds of premium plans, and the price of these plans vary depending on the country that you live there, India and Turkey have the lowest price for this platform and the USA and some European country like the UK and Switzerland have the most expensive premium plan) that you can download your desired songs and playlist and listen to them offline. If you use this platform, your desired artist will be paid by this company per each stream to which you listen.
2- Apple Music
Apple Music is another leading music streaming service that you can use, and by paying a small amount of money each month, you listen to your desired music with high quality and offline.
3- Tidal
Tidal is a streaming platform known for its high-quality audio and extensive music library. This platform, like Spotify and Apple, offers free and premium plans, and you can follow and listen to the latest songs of your desired artists there.
4- Amazon Music platform
The last platform that we want to introduce here is Amazon Music platform where you can listen to and download your desired songs from it by buying its premium subscription.
Downloading music from authorized sources:
Besides the platforms which we introduced to you, there are other sources that you can download your desired songs from them, here we want to introduce 3 of them:
1- iTunes: This website allows you to legally purchase and download your desired songs, albums, or audiobooks from its vast music collection from various genres and artists.
2- Google Play Music also lets you purchase and download music from its extensive library. By buying a subscription-based service called YouTube Music, you can also have access to a large selection of songs and music videos.
3- Bandcamp is another platform that enables independent musicians and labels to sell their music directly to fans. By using this platform, not only can you buy and download your desired music in various formats, including MP3, FLAC, and more, but also you will support your favorite artist.
Why We Should Support Our Desired Artists and Creators:
1- Artists' livelihood: Supporting artists and creators by using legal music streaming platforms or purchasing their music helps them earn a living from their work. It enables them to continue creating and sharing their art with the world.
2- Music industry sustainability: By supporting legal channels, you contribute to the sustainability of the music industry as a whole. This includes supporting record labels, publishers, producers, and other professionals involved in the creation and distribution of music.
3- Access to quality content: Legal music streaming platforms and authorized sources provide a high-quality listening experience. They often offer better sound quality, curated playlists, recommendations, and exclusive content, enhancing your music discovery and enjoyment.
4- Respect for copyright: Respecting copyright laws and fair use policies is crucial for maintaining a balanced and ethical music ecosystem. Using legal alternatives ensures that artists' rights are protected and acknowledges their hard work and talent.
Remember, using YouTube to MP3 converters for copyrighted content without permission may infringe on artists' rights and violate copyright laws. Supporting artists and creators through legal channels is an ethical and sustainable way to enjoy and appreciate music.
This article will be updated soon.