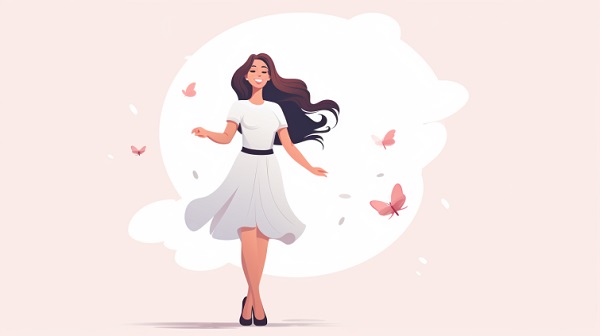 Spotify ads are one of the useful methods for singers who want to become an artist on Spotify to increase their Spotify stream. As you know, Spotify pay per stream differently from one country to another country to artists.
By Spotify Ad studio you can advertise your songs as an artist for Spotify users in your desired cities and countries and by that, you can increase your fans in that region easily.
Additionally, Spotify ads can be beneficial to entrepreneurs, and they can broadcast their ads using Spotify Ad Studio, as we mentioned previously, advertisers can select the gender, age, country and city of their ads' listeners, and understand their reaction after listening to them.
Invaluable data such as this can help you to convert your potential customers into real customers.
If you want to more about Spotify advertisement we recommend you to read this article to the end.
Here you will find:
Despite the fact that Spotify ads can be irritating to many people as they suddenly find themselves interrupted while listening to their favorite song. On the other hand, they also provide a great opportunity for many entrepreneurs to advertise their products to a large audience.
Keep in mind that Spotify allows entrepreneurs to deliver their ads to their target group in their desired city or country around the globe.
If you would like to know how to place ads and write a scripted ad on Spotify and how much does Spotify Ad Studio Cost as well as why you hear ads, and about how to block listening to ads in Spotify? I recommend you read this text through to the end.
Spotify Ads Free
Advertisements have been part of the Spotify platform for more than 5 years now and the number of ads is increasing as time passes. But why Spotify has been chosen for advertisement?
If you look at the number of users at Spotify now, Spotify experienced an increase in the number of premium subscribers, reaching from 124 million users in 2019 to 155 million in 2020. This number is nearly two times more than in 2017. I ask you now, why should companies, advertisers, artists, etc., choose Spotify? So, it is totally reasonable.
Spotify is generally free to use but you will encounter some limitations on the features and also most importantly, advertisement. So, in exchange for your free use of the Spotify platform, you will be shown ads from the above individuals. Getting rid of these are ads easy. You just need to buy Premium Spotify which will cost USD9.99 per month in the USA. You can also look at other Premium plans, i.e., Duo (for couples), Family (up to 6 accounts), and Student. You can check spotify premium plans page.
What Are the Ads on Spotify?
The radio and music have been part of human life for decades now, even before the invention of the television. People never stopped listening to the radio. Even now they play it while they are doing their work, before going to their work, and in their car. Time changed the radio and how people use them but not the purpose.
As time passed, radio became the place where companies promote their products, services, etc., given the radio or station an extra income. In addition, companies or individuals use radio to reach their target audiences.
Spotify also has applied this strategy. It is interesting to know that majority of individuals prefer to experience Spotify application with ads. This way, not only the users are experiencing free streaming but also giving the ability to different companies and firms to show their advertainments.
Spotify Ad Studio
Some have asked us that why Spotify has presented an ad-supported experience to its free version of the application? Of course, the question is for marketing purposes. They call this self-serve platform, 'Spotify Ad Studio'.
Spotify Ad Studio will help companies and musicians to reach their target audiences easily by using this tool, they can choose people in what country, city, with what age and gender listening to their advertisement, as well as to understand their reactions after listening to it.
Using this platform, many artist teams, labels, and music marketers can promote their services. It is considered one of the great additions to the program.
Using this platform, Labels and artist teams can understand the impact of their advertisement on the listeners of music. Did the advertisement make users add the newly advertised music to the library? Did the advertisement affect those listening to your music in a positive or negative way? How many people have searched for their music after seeing their advertisement? And other questions that may provide more insight for the advertisers.
Even those who are streaming on Spotify and eager to increase the number of those listening to him or her can start advertising on Spotify without any problems.
In other words,
You will create an audio or video advertisement in a manner of minutes.
You will be able to get feedback from your target audience.
Who is The Voice of Spotify Ads?
Spotify does not have a single person narrating its ads. There are multiple people behind them. Here are the names of the voice actors who worked for Spotify after 2020.
You can find a list of voice actors who worked at Spotify before 2020 at Mandy website.
1- Francisco Marquez
Francisco is a Massachusetts-based actor with over a decade of experience in acting. His recent credit includes voiceovers for Honda, GMC, Toyota, GNC, Acura, and many others for both radio and television.
​His voice is perfect for everything from trailers to commercials, character voices for video games and animation, and he is also able to convey a range of emotions, including deep, edgy, smoky, sarcastic, and sincere.
2- Tarrick Benham
Tarrick Benham was trained at the Arts Educational Schools London and the National Youth Theatre of Great Britain as an actor.
Recent performances include 'Johnson' in Guy Ritchie's TV adaptation of 'Snatch' (Sony Pictures), 'Apostolos Papadopolos' in Eastenders (BBC), 'Agent Nicols' in 'Mission Impossible: Rogue Nation (Paramount Pictures) and 'Arron' in hit comedy series 'Drifters' on E4.
3- Katie Verner
IVRs, corporate videos, or e-learning are a perfect fit for Katie's smooth, confident tone of voice. She can also bring her sassiness and dry-witted humor to bring your project to life. Katie can engage very young audiences with her clear British tones as a voice for continuity links, commercials, and children's audiobooks. Katie's last performance was at the Vaudeville Theatre, London.
4- Michelle Livings
Actor, Model, Influencer, TV Presenter, Radio Presenter
An experienced and engaging presenter who is fun to work with. Michelle's expertise is in presenting, whether it's for motorsport, live conferences or corporate videos, or bigger-budget infomercials.
Michelle can also do self-shooting through a green screen. She has over 10 years of voiceover experience, serving as a host, voiceover actor, and corporate voiceover.
Michelle grew up in France, so she is fluent in French. She loves music and has presented Rock shows on MarlowFM for many years as well as on Monsters of Rock and Total Rock in the US.
5- Julia Krynke
Julia Krynke (born 20 November 1979) is a multilingual Polish actress, voice-over artist, and classically trained musician who lives and works in London, UK. She has been active in films, TV, and theatre in Germany, Poland, and Ireland. She is fluent in Polish, English, and German. She is famous in the UK for TV shows like Spooks, Holby City, and The Street.
6- Aaron Menz's
Aaron Menz's voice-over work combines instinct and an iconic sound to make each project stand out.
As a voice-over artist, versatility, talent, and quality are integrated into any project's requirements. His voice is powerful, deep, and soft, soothing, and mysterious all at the same time.
Songs in Spotify Ads
As you know, advertisements using the Spotify platform can be shown along with certain songs, you can either use your own songs or choose from the Spotify library.
Some users and even the advertisers have been asking us where to find a source for Spotify's song for the ads. they were complaining that they couldn't find them using the 'Shazam' program. To test their theory, we also installed 'Shazam' and we were shocked when didn't give us a result.
However, after a couple of research, we came into possession of the list of Spotify songs. It must be noted that this list is not verified by Spotify itself. But we hope that it will be helpful for the users. Just copy the following link and it will direct you to the list of songs.
You can see all the songs in the above image:
Spotify Ad Script
Advertising on audio can be an effective way to get your music or business out there, and Spotify's free voiceover tool lets you get started fast.
In order to help you get started, new script samples have been added to the Ad Studio to help you make the most of your 30 seconds in the spotlight. Note that these scripts are examples, so make sure to use your own words and audio and meet applicable legal requirements.
In the following we have provided some guidelines for you to consider when writing a script.
1- Put your listeners first.
To speak to your audience like you would expect to be spoken to, it's important to make small talk. Consider the listener's context when striking up that conversation.
2- Where they are.
If you are targeting a city like London, you can start by saying, "Hello! London!""
3- How they're listening.
Do not disturb the listener's mood with jarring sound effects.
4- What they're doing.
Your audio ad will show up during a user's listening session on Spotify. If it makes sense for your message, customize your script to reflect Spotify's environment.
5- You should limit your audio script to 55-70 words.
Segue (5 words): a friendly greeting or question, as when you meet someone new.
Intro (10 words): Business mode – introduce yourself and your ad's purpose and make sure to mention your business or band name.
Benefits (30 words): describe your product, event, sale, or promo.
Wrap (10 words): a reminder of why the listener should listen to this.
CTA (8 words): a call-to-action that lets your audience know what to do.
6- Include a call-to-action
for more information you can follow ad Spotify web page.
How Much Dose Spotify Ad Studio Cost?
Spotify offers several advertising options for every budget and also offers free tools for creating audio advertisements from scratch and script writing tips. For advertisers with larger budgets, Spotify offers customized programs and solutions.
A minimum budget for advertising on Spotify is 250 monetary units (depending on the place you live).
Pricing will vary depending on a number of factors — your geographic location and target audience, the ad format you choose, the length of your campaign, and other advertisers' needs at that time.
Pricing is also flexible depending on how you choose to purchase advertising from Spotify, whether that's through Ad Studio, programmatic, or by working directly with an ad specialist.
To advertise their services, the firms have a variety of options to choose from. For example, the companies can advertise their services in the shape of audio, video, and displace ads.
Audio Ads: As the name suggests, the intended audio will be played between songs in the playlists of the users. By clicking on the link, you will be forwarded to the firm's page.
Videos Ads: These Ads are used in different ways. E.g., Spotify offers the following options: video takeovers, sponsored sessions, and branded moments. It is worth mentioning that users will be able to listen to 30 minutes of music if they watch the whole ad video.
Displace Ads: Promoters and designers of the company create visual ads, e.g., homepage banners.
Good news for companies intending to promote their services via Spotify (Spotify ad Studio) is the prices for advertainments via the Spotify platform decreased significantly during the last years. Initially, companies must have paid a minimum of 250 monetary units (depending on the place they lived) for advertisement. Today, for instance, companies in the USA can participate in an advertising campaign for only USD250. In addition. The prices will vary based on competition for your audience. In general, you will pay USD0.015 to USD0.025 per Ad.
How to Create an Ad Studio Account
Now how does it work? By following the below process, you will be able to turn your Spotify account into an Ad Studio account. Be warned that if you are living in Australia and New Zealand, you will not be able to advertise videos.
1- To create an Ad Studio account, first, you must enter the following link on your browser
On the following page, you must enter your previously created account. If you haven't created it by now, first create one normal account and then come to this page. The following page will appear:
2- In this part, you must enter your whole information including your first name and last name, business e-mail, and country. Check the box and click on next.
After clicking next, I have created an Ad Studio account as you can see.
How Do I Create an Ad on Spotify?
1- Now, it is time to create an advertisement. Don't scroll down and click on 'Create Campaign' on the right side.
2- In this part, you must name your advertisement, and then, choose the product or services that you are advertising. Then click on the next.
On the following page, you must name your 'Ad Set'. In case you chose to create multiple ads, this will help you stay organized. The name of the Ad Set will be as follows:
'Spring Promo; Video; U.S., 18-24' (Name; Type of Advertisement, Location; Age of Audience)
'Choose an ad format and platform' which is either Audio or Video (Vertical and Horizontal).
you must choose which platform you want your campaign to be advertised on that includes options as follows: All, iOS (iPhone/iPad), Android, and Desktop. As you scroll down, the following blacks must be filled.
3- Set the timeline, starting and ending hours and dates. Then, choose the amount of your budget either by preset values or custom amount.
4- Choose your audience location, age, and gender.
5- Choose one of the following options that best suits you.
After you filled all the above sections, you can look at the results at a right side of the page.
If everything looks good, click on the 'Next Icon'. In the following page as you scroll down you have to fill in the following parts:
6- Name of the Ad based on the sample which must be such as follows:
'Spring Promo; Flower Image, Learn More'
7- You must choose your music of interest, either the one you created or the one chosen from the Spotify library. Whatever you choose, it must be 30 seconds long.
8- Chose the voiceover details that include language and voice profile (man or woman) and also information you want to on the 'tell us what you want to say' section. Choose the one that most suits your advertainment.
9- In the last sections, you must add your image and button, 'Call-to-action button' (which demonstrates the action after someone clicked on the advertisement) and the respective link, and the main advertiser who you are working with.
10- The final appearance of the video or audio advertisement will be shown both for the mobile phones and Desktop computers in the following picture which is located on the right side of the page.
11- You are nearly finished. Click on the 'Next' and you will be directed to the last page.
12-Now, all your need to do is to add your business address and your credit card by click on 'ADD INFO' and 'ADD CARD'.
Spotify Ad Studio Review
To review Spotify ad studio, I should say This advertising service allows advertisers to reach their target audience based on country, city, age, or gender, to observe their reactions after hearing an advertisement.
In this platform you can choose the country or the city that your ad will be broadcast, according to the popularity of the city the number of your ads that will be broadcast for the target group will be vary, and also you can specify the gender and age of the people who may hear your message and also this service is very beneficial for advertising companies to understand their target group reaction.
A minimum budget to start your campaign on Spotify is 250 monetary units (depending on the place you live) and you can choose your budget and after that you can use from this service to convey your message to your desired group, Spotify also provides script-writing tips and free tools to help you design audio ads from scratch. For larger budgets, they offer custom programs and solutions that can be tailored to meet your advertising goals.
The price of this service is dependent on a number of factors, including your country, target audience, the ad formats you're using, the length of your campaign, and demand from other advertisers at the time.
In a nutshell, Spotify ad studio is a flexible service that you can use to convey your message to your target audience, and it can be very beneficial for your business.
Why Is Spotify Giving me So Many Ads?
I know how it feels to be overwhelmed by too many ads on the Spotify platform. One minute you are listening to your favourite music and all of a sudden, Spotify is playing several ads in a raw and the ads are just overwhelming, and sometimes you cannot take it anymore. Unfortunately, the number of ads increased significantly since 2017.
I guess, the only justification for this too many ads on Spotify is related to the income. As Spotify states, ads are only played for two reasons:
To publish artists' songs. Spotify can be a start for the artist to promote their songs and in return, artists are paid USD0.003 to USD0.005 per stream. In other words, the artists will get one dollar in every 250 streams. However, it may not ideal one.
To promote their own Premium features. The free version of Spotify has some limitations. For example,

you can only skip six tracks each hour
no radio is available
and you can only access Daily Mix playlists
plus too many ads
By buying the premium ad-free version, not only the users will enjoy the above features but also will access their favourite music. In general, it can be said that Spotify also likes to earn a good income from the ads it plays.
Spotify Ads Annoying
Music is something that allows people to think about something else other than their problems during its play, not something that can annoy by. Users exactly expect the same thing from Spotify but the opposite of this has been happening since 2017, an increase in the number of ads every day.
I love Spotify because
I can listen to trending music,
It introduces new songwriters and artists that I've never heard of their names
Help me find new dates and friends, etc.
Spotify Too Many Ads 2021
Many people ask you why Spotify has a lot of ads in 2021, some people are unhappy and against it and some of them are happy, here I want to mention the ideas that both groups have and at the end, I will explain how you can block the ads.
The people who support this idea that increasing the ads are good on Spotify believe that:
As a premium user, it is ok that they are increasing ads instead of increasing monthly fees. It makes sense to them, as they are sure royalties have increased with the popularity of the service. More ads = more revenue. Make it just annoying enough and people will decide to bump up to premium. Their prices are more than reasonable.
Non-paying users complaining about ads in posts here. There's an easy way to fix their problem – pay up.
For some of them is acceptable because Spotify has to make money.
Some people believe that It's a simple as the fact that over time a companies user base grows and with it the costs to maintain that user base grows. One day you'll learn that most things that people work for arent mainly free.
On the other hand, some people are unhappy about it. For instance, one said that, there has been an increase in ads for the free users, and honestly, it really irritates me. COMPLETELY kills whatever mood I am in, the focus I have attained, and my train of thought when I get two ads in a row every 5-8 songs. I am totally disappointed as a user and I hope they either fix this issue, go back to how they used to be, or fail as a company.
I found some solutions to this, for those who want to block these ads, in the following I will explain some of these methods:
Block Spotify Ads
I don't trust ad blockers because several of them not only doesn't solve the problem but also spread viruses that attack your system, making it challenging for users to find a good and reliable blocker. For more convenience, I have provided one of the ad blockers that you can use for Spotify. It helped me a lot in fighting these ads.
How Do I Block Spotify Ads?
1. Using Spotify Premium: For solving this problem it is recommended to buy the Spotify Premium for more convenience. Not only you will access your Premium account on any device but also able to save the songs on your device, and access high-quality songs. In the following image, you can see four Spotify Premium plans you can choose from.
Before start to explain other methods for blocking Spotify ads, I must tell you that these methods are not 100% reliable and you won't get the desired result as expected. If it was like other platforms such as YouTube, you could always Adblocker Plus's extension for preventing the ads from playing but just downloaded the video or music using 'Internet Download Manager' and 'Ant Download Manager' extension. But unfortunately, it is not true about Spotify.
We have only found two methods that may be useful based on our research:
To download the songs using 'TuneFab Spotify Music Converter'. This way, you will access quality music. however, the application itself must be bought first and it can only be installed on personal computers (Windows and macOS 10.12 – 10.15)
Use VPN to trick the application that you are located somewhere else. The most commonly used country is Hungry. However, the chances are that the connection speed will decrease.
We will now talk about both of these methods in more detail
How to Block Spotify Ads
Purchase A VPN Connection
I guess this will be the most accessible and easiest way to block the ads. The good thing about VPN connections is that they are available in all devices, from phones and Windows PCs to Mac and Linux computers.
Basically, Virtual Private Network (VPN) is a terminal using which you can transfer data over other networks. In simpler words, you can access a website, download and upload data through the internet of other countries. So how can it help us?
Advertisements are shown based on the place you live. For example, the number of ads in a region can be more than in the other regions. So, accessing the first one will be far better. Using VPN, you can connect to that region, e.g., Italy, and play the songs with fewer ads.
I haven't said 'without any ads' since whatever we do, we cannot totally eliminate ads from every country. Spotify has at least 3 or 4 ads from each country. So, what we really can do is to decrease the number of ads.
It seems that connecting Hungary has fewer ads among the countries. However, there will be some disadvantages, e.g., slower connection and web pages in the Hungarian language.
Use of Music Converters
One of the applications to download songs from the Spotify platform is 'TuneFab Spotify Music Converter'. Using this application, you can convert songs with the formats such as MP3/M4A/WAV/FLAC at the highest quality. In addition, the songs will preserve their additional information, e.g., Artist's name, genre, etc. It is considered a good application for listening offline to the songs played on Spotify. However, there are some disadvantages to this application:
The application is not available for mobile devices and is only compatible with Windows computers and macOS 10.12 – 10.15
Since the songs will be still playing with ads, you should choose the songs in advance.
Even using such an application comes at a price.
How to Use TuneFab Spotify Music Converter
Working with this application is so easy as it is only a matter of copying and pasting the link. Or you can just drag the music to the application so that the converting and downloading can start. Follow the below instructions to download your favourite music using this application.
First, it must be mentioned that this application is only available for Windows and macOS computers and not mobile phones.
To use this application, you first download the installation package. To do so, visit the application website (www.tunefab.com/sp-music-converter/) and you will see the "Try It Free" icon just below the page on the left side (the right one for Windows and left one for macOS). Choose whatever operating system you have.
I chose the Windows version and clicked on the icon and the download started (700 KB). After the download was finished, the package is starting to install right after I clicked on the downloaded application. After the installation process was over, I clicked on the application icon and the following image appeared:
In this article, we are using the free version. Note that you will not only be able to download the whole songs which are more than 3 minutes long. If your song is more than 3 minutes, only the first 3 minutes will be downloaded. In addition, you would have access to the free version for only 22 days.
To download the song you want, you have two options: dragging the songs onto the application or copying the song link.

To copy the song link, open your Spotify application and choose the song and right-click on it. Then, go to the share section and click on "Copy Song Link"
Then get back to the TUNEFAB and past the link into the black section, and then click on "Add File". The following result will appear:
Now, you can see that the song has appeared on the application. Now, all you need to do is:
Click on the "Convert" icon and the song starts to download. Before converting, choose the "Output Format" first. The download speed will vary based on your internet speed.
Note that during download both applications, the converter and Spotify, won't work until they are finished. After the process is finished, you can see the downloaded song by clicking on the "Finished" icon just above the application.
By clicking on "view output file", you will also be directed to the place where the song file is located on your computer.
To grab the link, you just hold down the right click on the song you want and pull the song over the TUNEFAB. Leave the mouse on whatever place on the application and the link will automatically be entered into the application. Follow the above instructions to download the song.
Current Spotify Ads
Most users have been asking Spotify support to issue a list of all companies or advertisers on their websites. Unfortunately, there has been no answer since now and no list has been issued in this regard, surely for disclosure and safety issues or for other reasons.
Conclusion
You can access Spotify's enormous collection of songs for free by listening to their commercials.
Commercials that play while you listen to music can be extremely irritating for most people; for getting rid of the ads, you can upgrade your free account to a premium one or you can take measures to block or reduce the number of ads.
Despite this annoyance, this advertisement can be quite helpful for business owners and entrepreneurs. These individuals benefit from being able to deliver their message and receive immediate feedback from their target group through Spotify. As an example, in the United States you can start your advertising campaign in any city you like for your target group by paying $ 250.
We tried to address all questions about Spotify ads in this article, but if you have questions that we did not address, feel free to ask them in the box below and we'll do our best to answer them as soon as possible in the next article or by updating this article.
If you find this article useful, then please let your friends know about it. This gives us the energy to produce the next better article.