Joseph Ujah (born September 12, 1999), popularly known by his stage name Joekings, is a Nigerian singer, Rapper songwriter and Mix Engineer.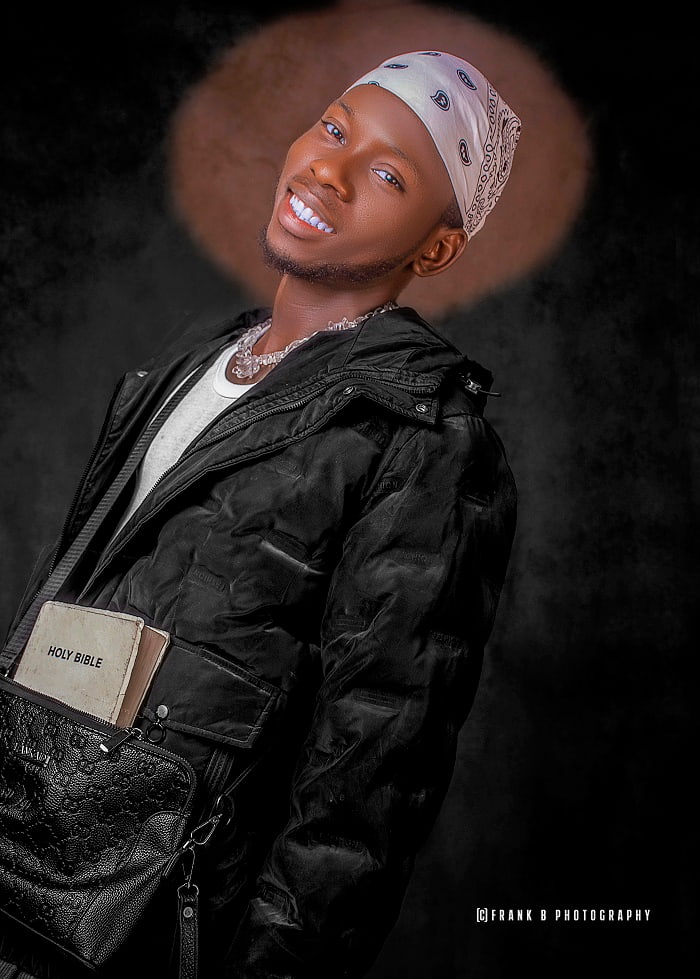 Joekings was born in Igando, Lagos Nigeria, and raised in Lagos along side his 5 siblings. He started written freestyle and song covers at a the age of 11 and made his first music debut as a member of the music group A4J RapSquad in 2015. After that he went on to feature in the "Reconciliation" and All The Way" project carried out by A4J RapSquad. Currently he is a member of the "NobleCity" music community
Furthermore Joekings is a final year student of History and International Relations at Benue state University Makurdi. He enjoys research a lot and pick special interest in African History. Aside school Joekings spends most of his time writing songs, mixing, creating designs and Researching.
His love for God and his compassion for street kids strongly influenced his musical choice. Of Couse born and brought up in suburb of Africa, he didn't have it smooth growing up and this explains his special concern for kids on the street. His style is a blend of traditional Afro sound and contemporary pop sound with a combination of English, Yoruba, Idoma and Pidgin language.
He has successfully released amazing singles like "Adura", "AyaOba", and His debut EP "Light" which was released in 2020. He was also featured on Intrigg's "Dear Believer" Album and Noble City's Christmas project "That time of the Year. He also has collaborations with esteemed gospel acts like Day3, Oyije, Vinci BIK, CMT, SHLM Ramson HR majesti and Osars.
Furthermore Joekings is currently a household name in the city of Makurdi and is hoping to extend his reach to the ends of the earth. He has appeared in several concerts events and shows across Nigeria which includes CAMP DAVID 2022, Acts of the Apostle 2021, Dear Believer 2022, Highnote Album Lunch 2022, Mr & Mrs BSU grand finale Concert RiddimnTrips (Lagos) and lots more.
Joekings is influenced by by a handful of musical acts. On top of that list is Fela Kuti, the "King of Afrobeats", Limoblaze, the "Afrogosple" Pioneer, Obareengy, Greatmantakit and Olamide. He draws his inspiration from the Bible, Real life experience and the happenings around him. He is definitely a young promising Nigerian Act you should look out for.
Come March 2023 Joekings is set to Release his first studio album ever. The Debut tagged "REAL LIFE" Features topics such as victory, mistakes, Relationship, purpose, pain and struggles. He has also Realese a track off the Album titled Everybody.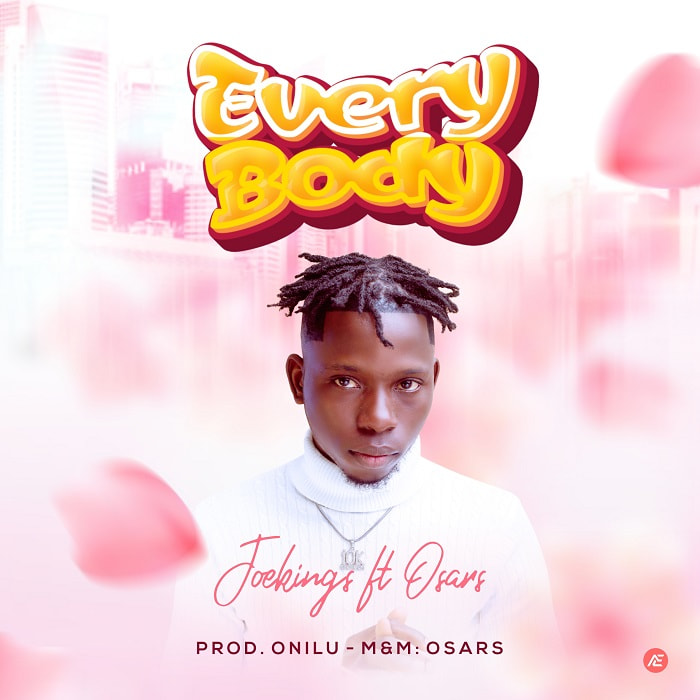 "Everybody" is a 2:53 minutes track where Joekings along side Osars express their heartfelt desire to be with father on the last day. They acknowledge that they are not perfect except through the blood of Jesus and therefore have no right to condemn anyone, the insist that the gate of heaven is open to Everyone who is interested in being with the Father.