Music has always been a hobby of mine and I was always looking for a platform through which I could access a wide variety of music.
After a while, I became acquainted with Spotify. Using this platform, I was able to access a large number of songs of good quality for free.
Spotify Company: Everything You Need to Know

After some time, I started researching this application to learn more about this platform. Various websites, such as Wikipedia and Spotify itself, helped me in this endeavor.

The purpose of this website is to share with you what I have learned or will discover about this program and also I want to help artists to promote their song in my website. I hope you enjoy following this site.
Daniel Ek, who had previously been Chief Technology Officer of Stardoll, and entrepreneur Martin Lorentzon co-founded Spotify in Stockholm, Sweden in 2006.
Spotify was launched in October 2008, with its brand name originating from a combination of two words: Spot and Identity.
Spotify's global headquarters are located in Stockholm, Sweden, while the company's corporate headquarters are located in New York City.
Spotify has a catalogue of over 70 million songs from record labels and media companies, including digital copies of music and podcasts that are copyright-restricted.

You can search for music based on artist, album, and genre, create playlists, edit playlists, and share playlists, while additional services including offline listening and ad-free access are available via paid subscriptions.
Currently, Spotify operates in nearly all of Europe and North America, Oceania, and parts of Africa and Asia. The company expects to operate in 178 countries by 2021.

This service is available on mobile, tablet, desktop, and Alexa-enabled smart speakers such as Google Home and Alexa.
Spotify Jobs
Spotify's staff has increased every year since 2011 from 300 to more than 5500 in 2020. The company claims to continue this process every year.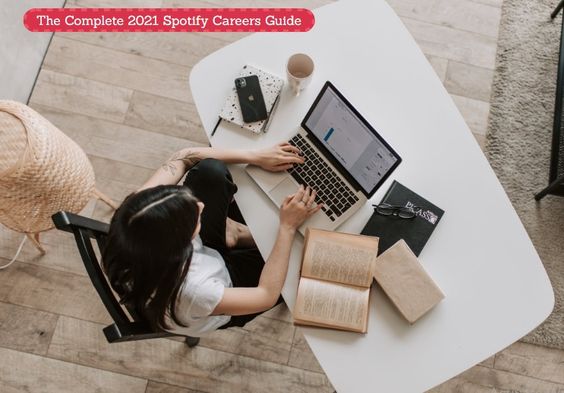 The Spotify website and Spotify's staff describe the workplace as vibrant and full of positive energy, where you can work alongside colleagues who are from a variety of nationalities and cultures.
The annual salary range in this company is from 80k to 250k depending on the position.
Work Mode

In 2020 after the pandemic, company let their staff work from home, and in 2021 summer by activating "My Work Mode" for their staff declare that they want to continue this process after the pandemic too.

Today this company's staff can choose whether they want to work from home, in the office, or a combination of the two.

There are several websites that you can find job opportunities in this companies like Glassdoor and Spotify jobs.
For example, Spotify jobs recommends jobs in this company in different cities around the globe.
After you send your resume to this company, you should wait two to four weeks to hear back from the company about it.
Interview Process

There are three steps in the interview process:
Following approval of the resume, it will take 2 to 4 weeks before the candidate is asked for an online interview. Three interviews will take place.
First, they will discuss salary requirements, relocation opportunities, and interest. In this interview, you will show the company who you are and what you can do. In order to qualify for the second interview, you must pass the first one.
In the second round, questions such as personal questions, motivations, reasons for choosing Spotify, and technical questions will be asked.
In the final interview, called the 'tech interview,' you will have to complete a programming task. The Spotify team will evaluate your performance and announce the result based on your results.
Here are some tips that will help you prepare for a successful interview with Spotify and help you get your dream job with this company.
Some Tips for Job Seekers
• Patience is The Key
You are not the only one sending your resume to Spotify. One time I sent my resume and it took three weeks for them to respond (I only sent my resume to test their response time).
It doesn't mean they won't answer you just because you haven't heard from them for a while. All resumes will receive a fair chance before being disposed of.

• Think of What You are Really Good at
Every job isn't right for every person, so sometimes you miss the job that's right for you. Decide what you want and make up your mind.
The resume must also be easy to ready.
Don't make your resume so complicated that Human Resources won't read it. Describe your achievements, best qualities, and skills in the simplest way possible.
• Everyone Have an Equal Chance of Winning
We live in a world where getting a good job without good connections is impossible. Because of the lack of recommendations from great people, great minds have failed to find their dream jobs. It seems that this is not true at all for Spotify.
Spotify HR said all applicants will have an equal chance of winning one of the positions. The same method will be used to review every resume. Their aim is to find someone who excels in what he or she does.
Spotify Subscribers
The number of free Spotify subscribers rose in August 2012 to 15 million before falling to 14 million in December 2012.
After this date, the number of free subscribers rose again and by June 2015, the number of subscribers reached 55 million users, and the process has continued until the Covid-19 pandemic hit.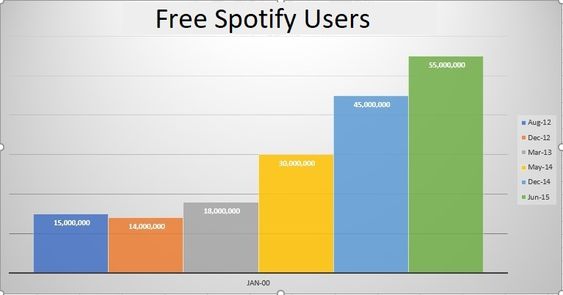 In March 2011, one million people used Spotify premium plans in the world, but the number increased year by year, reaching 40 million premium users in September 2016.

The good news for company was that this process dramatically increased and in April 2020 more than 133 million people used this service around the globe.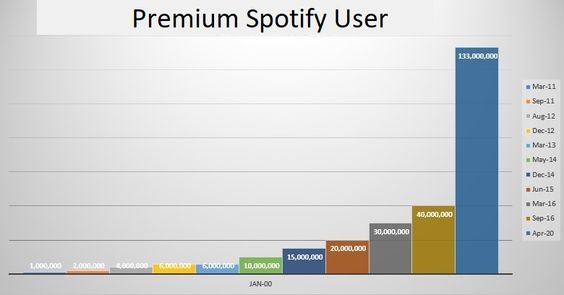 By December 2020, it will have more than 345 million active monthly users, with over 155 million paying subscribers.
Spotify Premium Plans
Spotify has 5 different premium account but all these services are not active all around the world and Spotify Premium prices in different countries are not the same.
The cheapest service is Mini Plan and as I understood this service is active in only five countries(Indonesia, Philippines, Malaysia, Thailand and India) with two different kinds of versions (daily, weekly) and its price is less than 0.2 USD per day.
The other service that Spotify provide for their users is a Student account, this account is not active all around the world but as I understood this service is active in the European countries and USA for the student. This service is 50 % cheaper than individual accounts and at the same time, students can use Hulu and ShowTime services.
Individual service is the other service that Spotify premium user can choose it. With this service, you can download your desired music and listen to the music with high quality and the price of this service vary in each country but you can buy it in the USA for 9.99 USD.
For people who live together under the roof, Spotify provides two different accounts that give them the opportunity to share this account with each other.
The first type is Duo Plan: You as a user of Spotify can share this service with one person and the price of this service in the USA is 12.99$.
The second type is Family Plan: The owner of this plan can share it with 5 people that they live with whom under a roof and the price of this service is 15.99 USD in the USA.
Remember for each country these prices are different.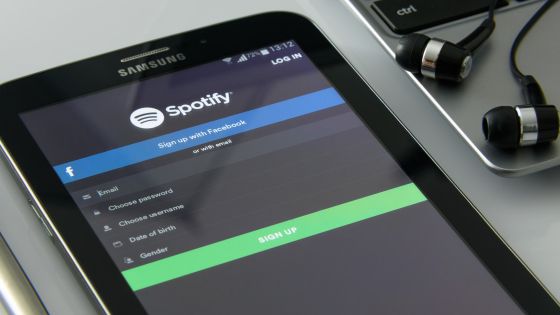 What Country is Spotify Blocked in?
While Spotify is available in most countries in the world, it is not available in some countries like:
China, Myanmar, Tajikistan, Turkmenistan, Afghanistan, Iran, Iraq, Syria, Cuba, Venezuela, and some African countries like Libya, Sudan,…
There is no way for music lovers to sign up to Spotify, on these countries. People in these countries have suggested using VPNs to solve this problem.
Unfortunately, not all VPNs work for solving this problem, but I recommend Windscribe VPN, which worked for me 😊.
In other countries, you can sign up for Spotify using your Gmail, Email, or Facebook account without any problem.
Spotify Plans

Afterwards, you will have access to the free plan, which gives you access to a huge number of free songs, though you may face some limitations, such as being unable to listen to music offline.

For ultimate Spotify access, you can also use Premium plans which offers five different plans, but not all of them are available in every country.
Depending on your situation, you can select the type of premium plan that best fits your needs.
Spotify offers some privileges to students, in this plan after proving that you are a student:
you get a free Hulu account.
In the US, you get a free Showtime account.
Additionally, you can receive a Mini Nest as a gift.

It is important to remember that you can use Premium plans for one month for free, and then cancel them free of charge.
During this month and return to the Free plan, or change your premium plan if you wish.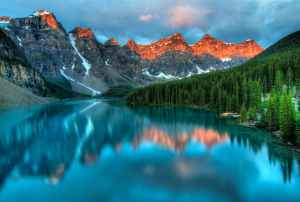 login and log out
After signing up you can sign up to your account by:
using your Facebook.
Apple ID.
Gmail or Email account.
Furthermore, you can use your account:
while you are travelling
when you don't have access to your computer or laptop while you are away from home.
You should log out of your account if you do not want other people to use it. If you are not sure that you have logged out from every device, Spotify provides a command for you, titled " Sign out everywhere".
With this command, you can simultaneously log out of all your devices.

You can try these methods if you are unable to log in to your account:

1- Restarting your device.
2- Update your Spotify app.
3- Make sure that the " Wi-Fi and Mobile Data " command is "On" in the network permission section.
4- Check "Microphone" and "Storage" in the permission section are "On".
5- Restart your the app.
6- Check if your mobile software is updated.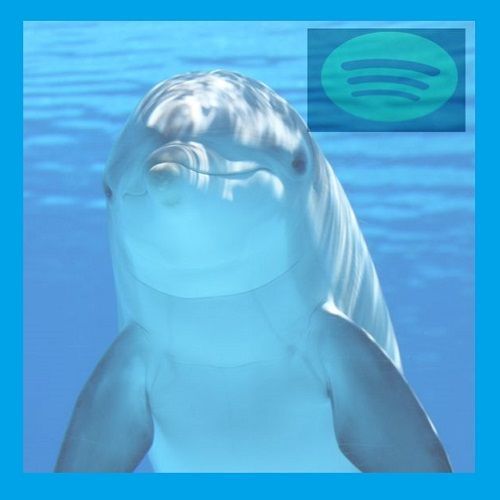 Connecting the App to Spotify Player
After buying Premium plans you can pair your app to Spotify players, for that you should:
Download and install the app on your device.
login to Spotify.
Besides gamers can pair the Spotify app with Xbox, Xbox One, and PlayStation while they are playing.
Sporty people can pair many wearables and small Spotify players like:
Mighty mp3 player,
Apple Watches,
Samsung wearables,
Garmin smartwatches,
Fibit Versaes
while exercising.
Besides you can connect the app to
Google Home,
Alexa,
Echo,
Your TV
Google Nest
mini Spotify player on your Windows or Mac to control the app
in your home and listen to your desired music with higher quality and in a more comfortable situation.
Different Kind of Playlist
Spotify creates playlists with different kinds of songs for you, based on what you need like:
Waking up
Going to work with your car
Working at work
Exercising at the gym
Playing a game with a console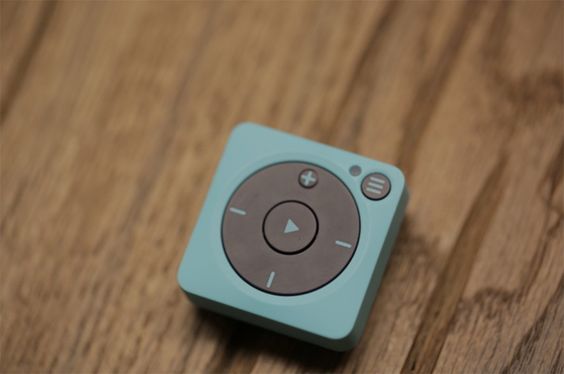 Spotify Web Player
Spotify web player is another facility that Spotify provide for music lovers and you can listen to your desired music from a web browser.
Spotify is currently available in:
Google Chrome,
Firefox,
Edge,
Opera,
Safari.

It means that as a music lover, you can access a huge library of music on the app by simply connecting to the internet.
Web Player Cons
Nevertheless, this service does have some shortcomings such as the fact that:
you cannot see your friend's activity In your settings
Secret sessions are not available in this service.
In Spotify, you have two different types of accounts:
you can listen to your desired music without having to pay for it in a free account but:
After 6 months the platform may consider some limitations for you such as listening to your music free for only 10 hours a month,
You can not listen to your desired music offline by downloading it if you dont have a premium account,
You can not upload your desired music in your app locally and listen to them without losing storage space on your phone.
Spotify doesn't keep track of the music you have listened to in a history section so that you can not find them easily in the future.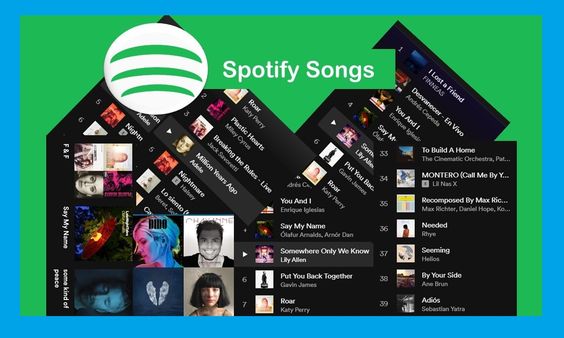 Artist
Becoming an artist with Spotify could be far easier with the facilities that Spotify provides for artists on its website.
As an artist you can upload your music to Spotify via distributors such as:
CD Baby,
Distrokid,
tuneCORE
Earn money this way.
Besides, you can introduce your artworks and new albums and the date of your concerts from your artist profile.
Becoming artist on the Spotify
Spotify provides a platform for artists to release their works and make money; artists can choose three ways to become artists on the platform.
The first step is to choose a distributor. They will do all the work for you, but you will have to pay them a portion of your income.
the second way is asking one of your artist friends on Spotify to send you an invitation.
your last option is to release one of your works on Spotify and claim that you're an artist; after two weeks they will review your request and verify you as an artist on the platform.
Spotify Canvas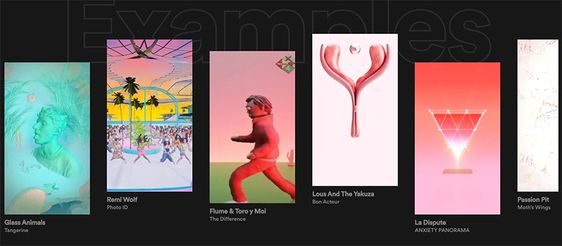 One of the useful programs that you can use as an artist to boost the position of your songs among your fans is Spotify Canvas.
canvas is an 8-second loop visual content that your fans can watch when they are listening to your music.
you can share your canvas on social media platforms like Instagram, the only thing that you may need is a verified artist account on Spotify.
you can easily share your track with its canvas from your account.

Using Canvas Has Various Benefits for Artists Like:
The number of song shares increases by an average of 145%.
Your track will have a 20% chance of being added to the playlist of the user.
Overall streams can be increased by 5%.
Your artist page can also expect a 9% increase.
when you are creating a canvas you should pay attention none of these points could not be included in your canvas.
Canvas will not contain any offensive material.
Text and content that have nothing to do with the track should not be included in the Canvas.
The artist must design their Canvas exclusively for themselves. Therefore, no advertisements will be placed in the content.
The canvas should not be used to promote albums or tours.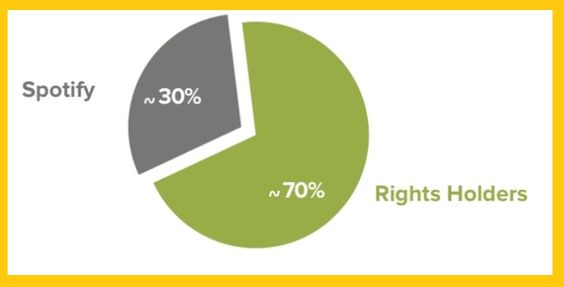 How Much Dose Spotify Pay to Artist
As we mentioned before Spotify pays you when your fans listen to your music on the platform but your streams should be listened to by them for more than 30 seconds, and don't worry about the songs that were listened to when your fans are offline.
When you as a user download music to listen to them offline, in order to keep them on your app folder, you should go online at least once a month and then Spotify calculates the number of streams that your fans have heard offline.
Spotify pays 0.003 to 0.005 $ for a stream, and also there are some tips to increase your Spotify streams and by considering them you can boost the number of your streams.
As opposed to a fixed price per song or album sold through physical sales or downloads, Spotify Artists Revenue Per Stream in Every Country is different and Spotify pays artists part of their income.
Generally, the rights-holder (usually a record label) gets 70% of the Total Revenue, which they then distribute to the artists according to their individual contracts.
Taylor Swift and Thom Yorke, two of the world's most prominent musicians, have both cited Spotify as not paying the musicians fairly. After Spotify was criticized by some famous artists and critics, the company decided to change its policy; in 2017, it announced that it would allow artists to release albums exclusive to paid subscribers if those albums are released by Universal Music Group or Merlin Network.
Sharing the Playlist
The application allows its users to link people with their friends. You can add your friends to your friend list and see their activity on the app (the music that your friends listen to on Spotify). To add your friends to the friend list, you can use a variety of methods. For example, you can link your account to your Facebook and add your Facebook friends to the list, or you can use the barcode, QR code, URL link of your friends to find them on the platform, but you should ask your friends to send them to you and also you can find website that they promote your music and some of them have some plan for free music promotion for artists that they dont have lots of money for advertising.
In addition, you can see who is following you and If you do not want others to see your activity on the platform, you can hide your account so that others cannot see your activity.
As we mentioned before, you can boost your playlist and increase your income by sharing your songs and playlist. As an artist, sharing means more fans, and having more fans means more streams and money.
Also, for non-artist users, sharing the playlists can help them to find more music and become familiar with more artists and music genres. You can get familiar with your friends' music tastes and introduce them to new artists, music, and podcasts by sharing the playlists.
Sharing Spotify playlists is another possibility that Spotify provides for artists and ordinary users, and you can share your desired playlists in various ways such as using social media platforms like Instagram, Facebook, and Twitter with different formats( URL code, Bar code and etc).
Spotify Code
If you are a Spotify user and you want to share your desired songs and album with your friends you can use different methods, one of them is using Spotify codes for sharing your desired content, you should know that Spotify assigned a unique URL code to each piece of content and you can use that URL to share your content and also you can create Barcode and QR code from it.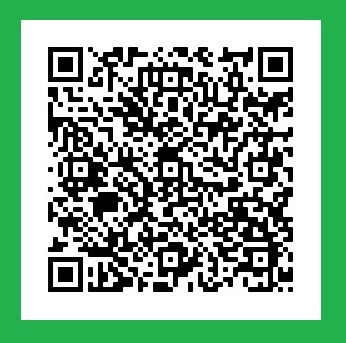 As we mentioned before there are three different codes for sharing your desired content in this platform.
The first one is URL code.
The second is QR codes that encode information using a 2D matrix of dots.
The third one is intelligent mail barcode that use bars with different height to encode the data. You can generate your desired code for your content if you have the URL of your content. Here you can find more comprehensive data about Spotify code.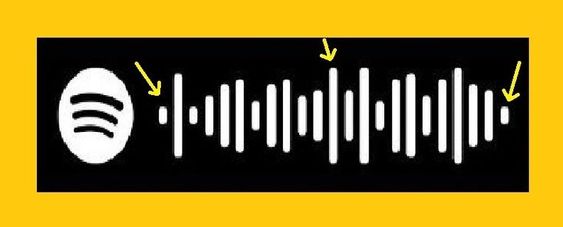 You can also share your desired songs and albums among your friends by sharing their URLs.
Each URL has 3 parts:
The first section is the address of the Spotify website
The second part explains the type of content
The third part is 22 characters that are unique for each content.
Additionally, you can use some methods for sharing your playlist with your friends and family members in this platform. Spotify's collaborative playlist feature, for example, allows you to share your playlist with your friends on it. You can also share your playlist with family members if you have a family premium account.
If you are an artist as we mentioned before you can promote your songs by creating a playlist.
Different Kind of Spotify Playlist
There are different kinds of Spotify playlists:
– The first kind of playlist, is created by Spotify music experts that we call them here Editorial Playlists.
If you, as an artist, had a song on this kind of playlist, you could introduce your songs to a vast amount of people all around the world.
– The second type of playlist is an algorithmic playlist that is created by the app on your device. Spotify monitors your activity and guesses your music taste and according to your taste recommend you the music that you may like. Spotify has two famous algorithmic playlists. The first one is Discover Weekly, which is updated every Monday and the second one is Release Radar, which is updated every Friday.
– The last type of playlist is the Listener playlist that is created by artists and users. This kind of playlist can be useful for artists too.
if the songs of an artist add frequently to these kinds of playlists, Spotify considers it as a positive signal and it will show that songs more to its users.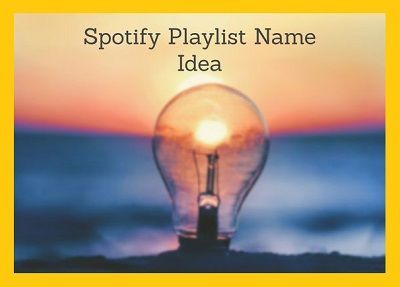 Some Tips for Creating an Attractive Playlist
The other important factor that can help you as an artist to attract more people to your albums and songs on Spotify is choosing an appropriate Spotify Playlist Name.
There are some ideas like "Title Tracking", "Self-Titling", "using consecutive album names", "Identifying the source of inspiration for the album", "Capturing the spirit of the album as a whole" that can help you to choose a better name for your playlists and also you can consider some tips to choose an attractive name for your artworks.
You can also consider these tips for finding a name for your songs like " using some words that you cut from your lyrics because they are not quite fit with the lyrics", "using the number", "searching for other languages to choose your desired name", "Summation", and you can Inspire by the successful playlist' names and song's names of other artists.
Remember that you can find music that is close to your music taste from the "Made For You" playlist.
Spotify tracing the songs that their users listen to by apps, and according to their music taste and other people who enjoy those kinds of music, every week updates those playlists. You can go there and inspire from the name of those songs and albums for your playlist name and be familiar with the taste of the market.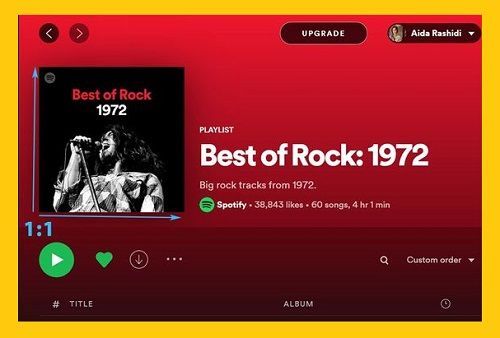 Playlist Picture
A good image plays a key role in attracting more listeners to your playlist too. An attractive image can make your playlist stand out in search and attract more listeners.
However, you have to consider certain things if you want your Spotify Playlist Picture to have a good appearance.
Your images should not meet these criteria and belong in these groups
Content infringing on copyright, trademarks, or personal images.
Overly violent content.
Bullying or harassing content, or images featuring symbols of hate.
Nudity, pornography, or explicit content.
The size of your picture should be 300 *300 Pixels and you can use online websites for creating your desired cover too.
Here are some points to take into consideration when designing your desired image:
Utilize color contrast on your image, this will help your cover stand out on search results and attract more people to your playlist, and, since your cover photo is small, this technique can really help you.
Adding text to your album can help you to attract more viewers, but it should be simple and explain what the album is about.
If you are trying to promote a specific brand, add the logo to the image. it can be useful if you use your brand logo on the cover of your playlist.
Keep your images simple and avoid complicated designs for your cover.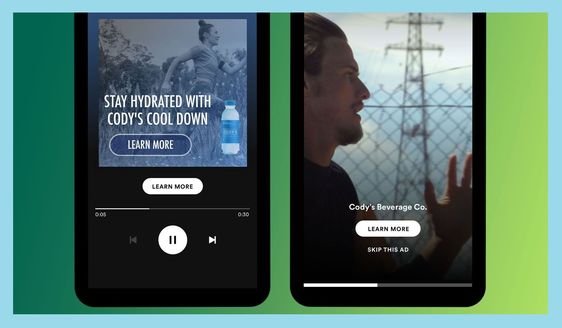 Ad Studio
As an artist, you can also use Spotify Ad Studio to boost your songs and albums and deliver your artwork to your fans.
Historically, artists and businesses used radio to introduce their works and goods to their customers and fans. The internet has transformed the way people live now, and Spotify ads by coming Spotify Ad studio completely changed.
Through Ad Studio, artists and enterprises can deliver their messages and advertisements much more precisely to their target groups and also understand the feedback they receive after listening to their advertisements.
Ad Studio offers these features to its customers:
You can create audio or video advertisements.
You can specify the gender, age, location of the people who will hear your advertisement.
In the end, you can understand the feedback of the people who were listened to them.
By using these features, you can make better decisions for your business and better understand the market pulse.
Advertising on Ad Studio is not expensive and you can start your campaign by spending just 250 monetary units of the country in which you live.
You can create an advertisement completely on your own with Ad Studio, which can help you to save money, but you must know some rules about how to create your advertisement.
For instance, for writing the script of your ad, you should notice these tips;
Some Tips For Writing Script
Put your listeners first.
Location of your audience, for example, if your target group are living in New York you can start your text by saying "Hello New York".
How they're listening.
What they're doing.
Your script should be limited to 55 to 70 words.
Add a Call to Action into your script.
Otherwise, these advertisements can bother the people who love music and want to enjoy listening to the music. Spotify for these kinds of people who do not want to hear ads when they are listening to music provide premium services, these services provide you music with high quality without ad and you can save your desired music and listen to them when you are offline.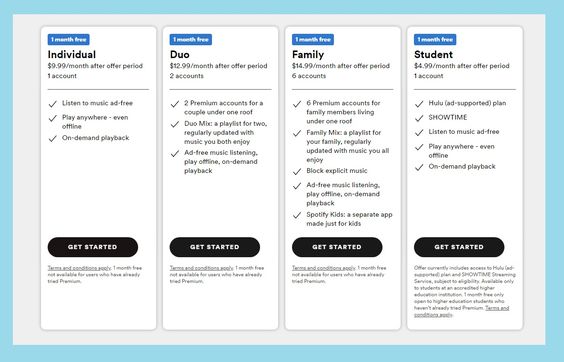 But still, there are some methods for blocking the ad like
Using a VPN Connection
Using of Music Converters
Spotify Song
Spotify is a great platform for finding and streaming your favourite music, getting familiar with new artists, exploring new music genres, having access to the newest released songs and podcasts, and lots of other activities and of course, you need to do all these actions online. You might want to know how to use it offline.
With premium subscriptions, along with the blocking ads, the possibility of downloading music on Spotify will be activated for you and you can download your desired music too, but remember if you wish to keep your downloaded music you must go online at least every 30 days and you can only download your desired music on 5 devices and your Spotify app must be updated.
you can also change Spotify's storage location on your device because when you download a song or a playlist on your device, it will use way more storage than listening online. So, you may need to learn how to change the location of the downloading and manage your device's storage.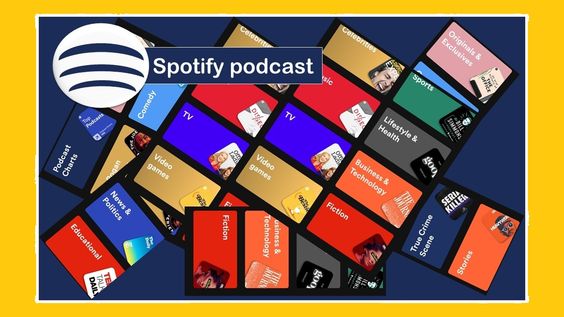 Podcast
Spotify also provides its users with a podcasting service. As a podcaster, you can create your desired podcast and put it on the platform, which will allow a large number of listeners to reach your podcast.
In addition, you can observe the rate of growth of your Spotify Podcast and review the gender and age of your listeners.
Errors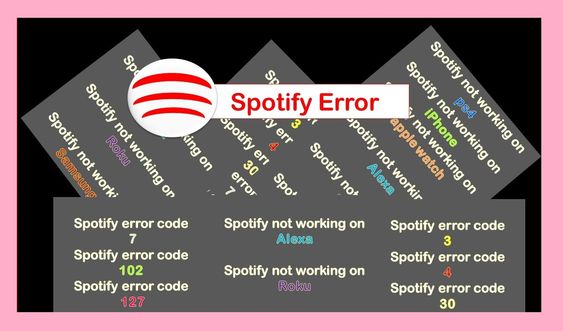 You can pair Spotify with different kinds of devices and listen to your desired music with higher quality while you are using those devices.
Sometimes you may experience some difficulties and errors while you are using it like, your app not working on iPhone, Apple Watch, Alexa, Roku, SONOS, or your app pause when you are listening to your desired music and also you may encounter errors like error code 3, 4, 7, 30, 102, 127.
For each of them, there are some solutions that we mentioned on our page but before them, these tips maybe help you:
At first, you should check if the app is down or not.
Check your network connection
Force your app to close and run it again.
Restating your device
Reinstalling your app

for more information, you can check the Spotify errors solutions page too.
This article will be updated in future …
On this website, we are striving to answer all your questions regarding the Spotify app. Follow us.